The School of Culinary offers the Bachelor of Science in Culinary Management (BSCM) program, as well as Diploma and Certificate Programs and Master Classes in Pastry and Bakery arts.
The School of Culinary Management is committed to mold students to become creative, independent, globally competent, and ethical chefs who are ready for management training and opportunities.
To date, the school remains to be the main flagship of Treston International College.
The BSCM program is accredited by the American Culinary Federation (ACF). Students enrolled in the program become members of the ACF and gain access to international culinary standards.
In 2011, the Office of Programs and Standards Development of the Commission on Higher Education (OPSD-CHED) approved the program, making Treston the first to have a formal degree program for Culinary Management.
The School also offers the following, through the Treston-APCA Center (Academy of Pastry & Culinary Arts):
Part-Time Certificate Program in Pastry Arts (12 weekends)
9 Months Advanced Diploma in Pastry & Bakery Arts
Master Classes in Pastry & Bakery Arts with world-renowned international Executive Pastry Chefs
Today, the School continues to evolve with its curriculum that allows a student chef to seamlessly hone his skills, coupled with international accreditation. The School provides valuable experiences in the front and back kitchens with internationally accredited standards and exceptional opportunities. More so, graduates of the program are assured of the needed training and competitions in order to execute operational tasks and management functions in the kitchens.
The BSCM program is accredited by the American Culinary Federation (ACF) and employs an outcome-based program. With this, employers are assured that students are work-ready and have skills that meet international standards.
Prior to graduation, the School of Culinary Management allows its students to get the best culinary experiences through local internships or exposure abroad through the Cultural Exchange program. This is made possible in partnership with Career Opportunities and Consulting International Corporation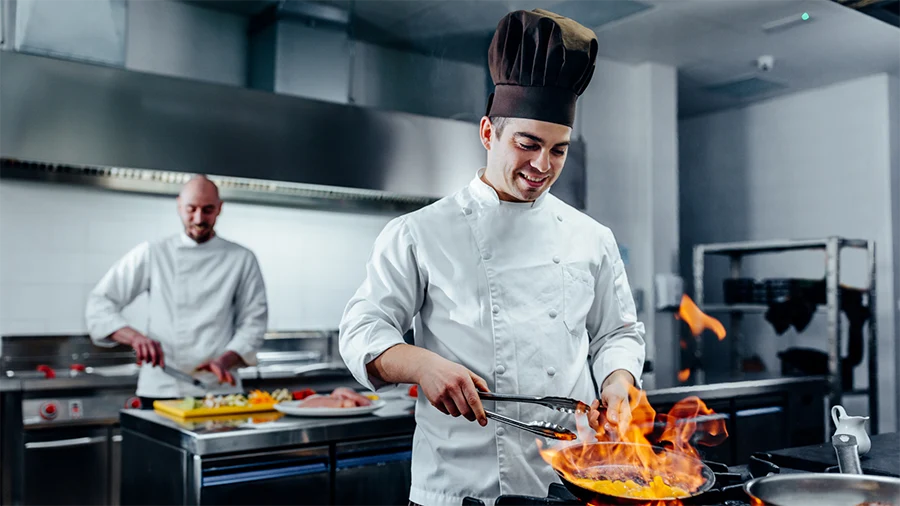 Graduates of the School of Culinary Management can advance their careers in the international fields of:
Food Service
Kitchen Operations
Food Production
Nutrition
Catering and Entrepreneurship
Restaurant Management or Operations
Banquets and Events
Hotel Management or Operations
American Culinary Federation
American Hotel And Lodging Educational Institute
Academy of Pastry & Culinary Arts