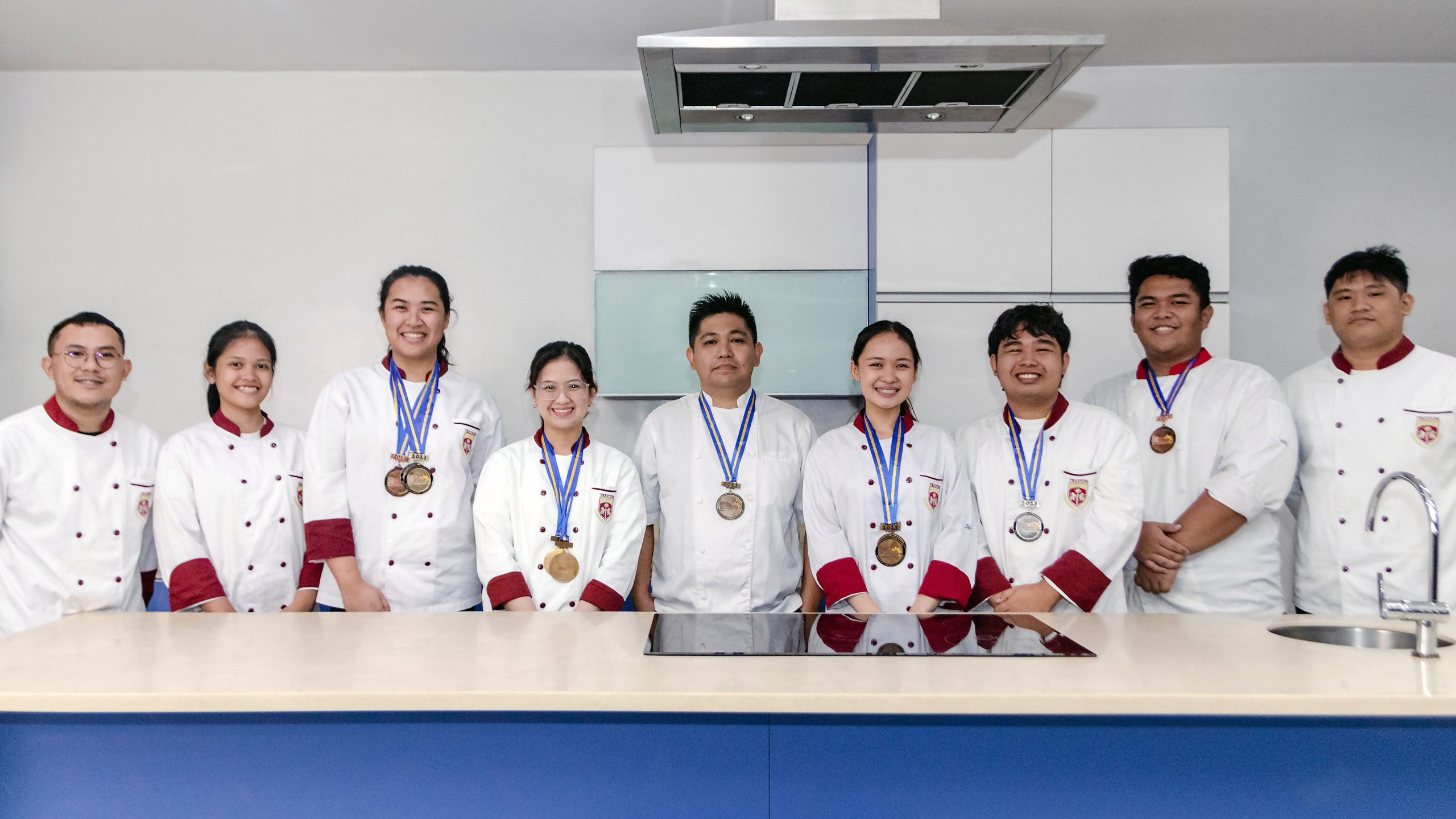 Treston International College Culinary team bagged a total of six awards at the recently concluded Philippine Culinary Cup (PCC) 2023 held from August 2 – 5, 2023 at the SMX Convention Center.
Hard work and dedication paid off as Jillian Marie Hermoso of BS in Culinary Management grabbed the gold award in the U.S. Beef category while Paulo Miguel Luis Tusara, also a student of BS in Culinary Management, won the silver award in the Creative Breakfast Challenge.
Meanwhile, students Ehdlaine Olaes (U.S. Beef category) and Jana Marelle Castillo (U.S. Beef category); Chef Al Emerson Carriaga (Creative Breakfast Challenge), and Professor Matthew Gotauco (U.S. Pork category) all took home a bronze award.
The Philippine Culinary Cup is a prestigious annual culinary competition that provides Filipino chefs with an internationally recognized platform to showcase their culinary expertise and talents. It is a collaboration of the LTB Chefs Association Philippines, the Pastry Alliance of the Philippines, and PEPTarsus Corp., and established the new standards in Philippine culinary competitions.
Congratulations, Golden Lions for this outstanding achievement! We are very proud of you!